Commercial and Residential Roofing
We're not just any roofing company. Hixon makes it a point to be your first choice by offering the best service and products for commercial and residential roofing. Our commercial roofing experts travel all over the Southeast to provide the quality service for which Hixon is known.
When you choose us, you're choosing:
R

Avetta Member

R

In Network & will work with your insurance company

R

Low-Slope & Steep Slope Metal Roofing

R

Professionals who work on all types of roofs and Single-Ply Systems

R

PVC/TPO

R

A locally owned and operated company

R

Up to 25-year workmanship warranty

R

And more…
Commercial Roofing Services
From small office buildings to complex, sprawling industrial facilities, Hixon has provided quality commercial roofing services for clients from Georgia, South Carolina, and more. Contact us today for a free estimate on commercial roofing installation, repairs, and more.
No Job Too Big or Too Small
Commercial roofing can be complex and must always be durable with a long lifespan. We can install a brand-new roof or repair an existing roof for a small office, multi-building industrial complex, or multi-story building such as a hospital or apartment complex. Roofers who oversee and work on these projects must possess special skills and experience to ensure a quality job. Hixon only employs dependable contractors with exceptional training and experience because we know a roofing project can be a considerable investment, and you need to get your money's worth.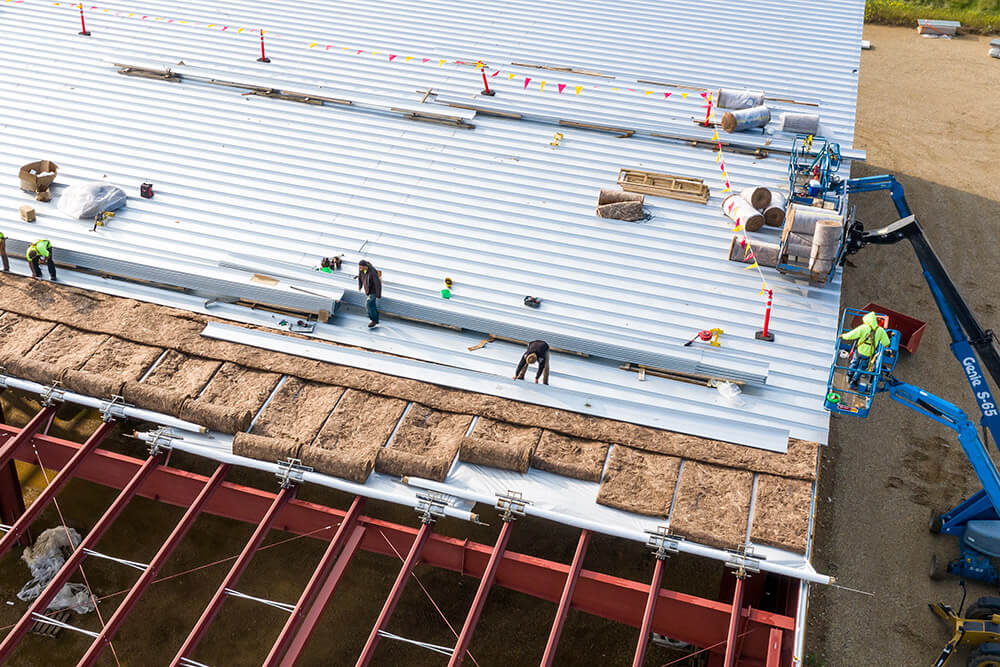 Commercial Roofing Isn't Easy
Like residential roofing, commercial roofing requires experienced contractors using quality materials. Unlike residential roofing, which is usually a straightforward process, a commercial roofing project can be lengthy, with many other factors to consider. Roofers also have to account for external piping, rooftop HVAC systems, solar panels, external utilities, and more on a flat – or nearly flat – metal or membrane roof. Commercial roofs generally consist of many layers, so when there's a leak, it is more challenging to repair and requires a different skillset than a residential repair. Hixon experts know what it takes to repair or install commercial roofing.
The Hixon Advantage
A family-owned company, Hixon brings family values to your commercial project. We work with other contractors, including HVAC, electrical and plumbing, to get the job done right. Hixon also works with insurance companies and provides free estimates.
Roofing Services for Your Home
Hixon's Roofing is proud to offer all the residential roofing services homeowners need. New home? Reroofing? Repair? We do that! Contact us today for:
New roofing: Residential roof built from scratch.
Reroofing: Tear-off of old roof and installation of new roof.
Roofing replacement: Replace old shingles, metal or other material
Roofing repair: Everything from fixing leaks to repairing major structural damage.